Lt Colonel & Air Commodore Robert CHRISTIE, DSO & bar, MiD, CdeG (B)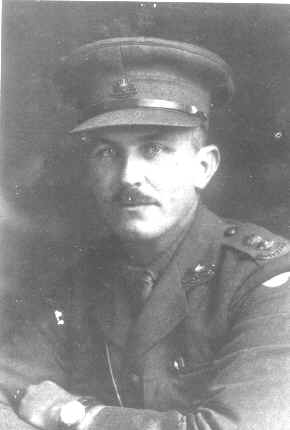 CHRISTIE, ROBERT (1883-1957), was born on 5 August 1883 at Maryborough, Queensland, son of a labourer; his father was born in Scotland, his mother in England.

He was educated at the Maryborough State School, then moved with his parents to Bundaberg where he worked as a labourer and mail contractor.

From about 1907 Christie served in the militia and by 1910 was a sergeant in the Wide Bay Infantry Regiment, Australian Military Forces; he was appointed to the Queensland instructional staff in January 1911 and served as a staff sergeant major until World War 1.

On 24 November 1914 he enlisted in the Australian Imperial Force and was posted to the 5th Light Horse Regiment; his unit embarked for Egypt in December and, from 20 May 1915 until the evacuation, fought at Gallipoli as infantry. He was a quartermaster sergeant and honorary lieutenant from July.
On the formation of the A.I.F.'s 4th Division in February 1916 Christie transferred as a sergeant to the 51st Battalion, raised in Western Australia. Commissioned as a second lieutenant in March 1916, he was promoted captain at once and major in September. After reaching France he fought at Mouquet Farm, Lagnicourt and Messines.

He commanded the 51st Battalion in the battle of Polygon Wood in September 1917 and won the Distinguished Service Order especially for his 'tactical handling of the battalion'. He was promoted Lieut-Colonel on 23 October and confirmed in his command. Next April at Villers-Bretonneux he gained a Bar to his D.S.O.; here he was involved in a difficult night operation and, having already marched six miles, was ordered to counter-attack and recover a village. Although there was no time for reconnaissance the approach march and the attack itself were 'a brilliant success'.

Christie retained command until the end of the war and was awarded the Belgian Croix de Guerre and twice mentioned in dispatches. His personal courage and coolness in action, his warm nature and his concern for his men made him a popular and respected leader.

Christie was demobilized in October 1919, and became a peacetime soldier with the 16th Battalion, Citizen Military Forces. In January 1924 he joined the newly formed Royal Australian Air Force as a flight lieutenant in the stores and equipment branch. His experience as a quartermaster proved valuable in setting up No. 1 Aircraft Depot at Point Cook, Victoria, and after a posting to Laverton in 1926-35, he was appointed wing commander and commanding officer of No. 2 Aircraft Depot at Richmond, New South Wales.

In World War 11 he was promoted group captain in July 1940 and placed in charge of the Waterloo stores depot. From September 1942 to April 1944 he was senior equipment staff officer at Melbourne headquarters and ended the war as commanding officer of No. 5 Maintenance Group, Sydney. He was promoted air commodore in July 1944 and next year retired and returned to Bundaberg.

Christie died at Bundaberg on 6 February 1957 from injuries received in a fall, and was cremated in Brisbane with full military honours.

JOHN MCCARTHY [7:645-6]